Founded in California in 1959, this Earth Friendly Company have more than 800 varieties in their range of plastic products to cater for the molecular scientific community.


Products Highlight


HighRecoveryTM Aerosol Tips with SuperClearTM Resin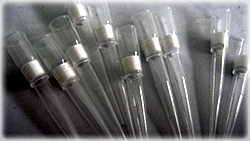 - Pure Filters made from high molecular weight polyethylene, won't contaminate your work
- Filters with average pore size of 10 microns successfully prevent contaminations from aerosols and fluids
- Non additive added, over pipetted samples can be completely recovered without cutting into tip
- Filter tips are autoclavable
- Lot certified purify
- Manufactured for best fitting with popular pipets
- Tips fitting Rainin LTS

®

pipets available


Classic Tips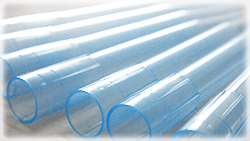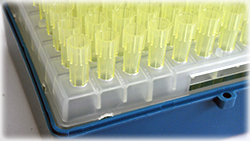 - Manufactured for best fitting with popular pipets
- Made of high quality 100% pure virgin medical grade polypropylene
- Every lot tested and certified free of detectable Nuclease (RNase/DNase)
- Models with beveled points ensure minimum fluid retention
- Tips fitting Rainin LTS

®

pipets available


0.2mL PCR tubes and SuperClearTM MicroCentrifuge Tubes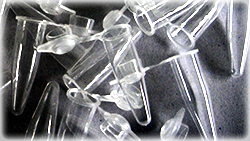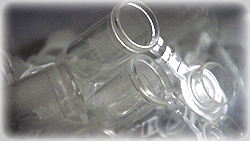 - PCR tubes have ultra thin walls for optimal thermal transfer during PCR
- Elastic PCR tube walls ensure ultra durability and prevent breakage
- Ultra clear polypropylene resin give clear view of pellets
- MicroCentrifuge tubes available in 0.65, 1.7 and 2.0mL sizes
- Autoclavable and freezable


SuperClearTM 15mL and 50mL Centrifuge Tubes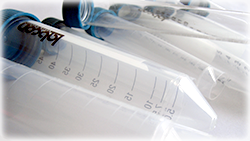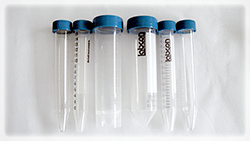 - Autoclavable and freezable
- Max RCF 15,000 (50mL and 15mL printed tubes)
- Withstand breakage better than popular brands


SuperClearTM Screw Cap Micro Tubes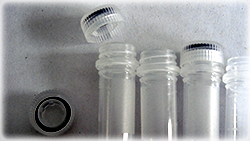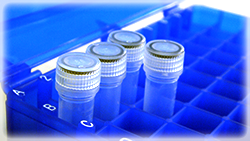 - Ultra clear resin for excellent view of contents
- 0.5, 1.5 and 2.0mL sizes
- Sterile tubes supplied in resealble bags
- Caps include polypropylene or silicone O-ring seal for secure storage
- Caps and tubes are autoclavable and freezable
- Withstand 20,000 RCF centrifuge
- Available in looped cap or loose cap versions

More products available - visit [
DOWNLOADS
] page to get the online catalogue

Visit

www.labcon.com
Opens in new window
Labcon's products are manufactured
by an ISO 9001 registered
manufacturing facility. Where
applicable products are certified to
be free of Nuclease (RNase and
DNase) and endotoxin.

Resins used are compliant with
FDA CFR Title 21 177.1520,
178.3295, 178.3297 and ISO
10993-3 to ensure they are not
harmful to cells or tissue samples.

What is Sterile?
Labcon sterile products have been certified
sterile using a validated medical sterile
process. They also only use the higher
quality Radiation Stabilized medical grade
resins, they also use the more acceptable
Gamma Irradiation process that ensures
your products is really sterile

Some others offer irradiated or 'pre-sterile'
product without any sterile testing or label
their product 'for research only'. They also use
cheaper grade commodity resins in their tips
and then use the less reliable Beta, or
'E-Beam' sterilization process to prevent their
tips from yellowing.

Tip Fittings
Filter and Classic tip models are
manufactured to fit the following popular
pipet brands:

BIOHIT eLine, ePette, mLine, Proline
Electronic, Proline
BRAND Transferpette, Transferpette
Electronic
EPPENDORF Electronic, Reference,
Research Pro, Research
GILSON Pipetman, Pipetman Ultra
RAININ EDP3, EDP1, EDP1 with LTS,
Rainin Latch Mode, Pipet Lite with LTS,
Pipet Plus with LTS, Rainin Classic
THERMO Finpipette Digital, Finnpipette
Focus, Finnpipette Biocontrol, Finnpipette
Digital 16, Finnpipette Novus
CORNING 8-Pette, 12-Pette, Octapette,
Lambda
HAMILTON Softgrip, Softouch Electronic
HIGH TECH LAB Labmate. V3
KENDALL Oxford Benchmate
LABNET Labpette, Biopette E
MATRIX Impact, Impact 2
METTLER Mettler Toledo
NICHIRYO 5000DG, Nichiryo EX
SOCOREX Acura 825, 815, 855, Calibra,
Electro
VISTALAB MLA, Ovation
WHEATON
CAPP Aero
POULTON Volac
WORLD PREC. INSTRUMENTS Eagle